Sabrina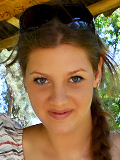 From:
Age at first shoot: 18
Height: 169 cm
Weight: 56 kg

Hi all!

You'll never believe how I came to start in nude modelling.

It was because I am fascinated by clothes and fashion. It seems strange doesn't it? When I worked in a high-fashion shop I loved trying on the dresses every opportunity I got.

One day someone said that I looked so good in them that I should try modelling. Then I found that I enjoyed taking them off as much as I enjoyed putting them on. Now I have the best of both worlds. I spend a lot of my day trying new things out. The feel of a beautifully made dress or top always thrills me. I want that to come across in my modelling. I always try to show them off as well as I can and I hope that you like them as much as I do.