Mariya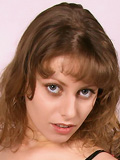 From:
Age at first shoot: 19
Height: 170 cm
Weight: 51 kg

Hi to all!

My name is Maria. I was born in a nice town of Kremenchug. There I completed the musical school, gymnasium, and sports dancing studio.

At the age of 17 I entered University, where my specialty was technologist-designer. Why there? The reason is that I am a creative person, I like extraordinary things, and in future I want to open a shop where young people will find the brightest ideas for their wardrobe. Also I like music. I can't imagine my life without music; it improves my mood and gives energy, just like dancing. I think those are two things without which I am not me.

My friends call me BMW, those are my initials, and also I am fond of good cars. Also I like to gather the people that are pleasant to me sitting at one table with a bottle of dry wine, a cup of good coffee, and a big cake that I usually make myself.

I have one special feature – I always put myself fully into the activity that I enjoy or my work. I do it with 100% or even 200% efficiency. I take every moment of my life as exciting adventure which gives me a great deal of new impressions. At my leisure time I like to read books: classics and contemporary philosophical writers. This summer I was fond of carting; at the same time I was designing the collections, putting some oil on the chains, and driving fast.

I really like female body and respect women that take care of themselves.

Also, socializing takes an important place in my life. In each company I feel myself as a fish in the water. I think the reason to that might be that by zodiac sign I am Pisces, and society is my element.

My motto is to try everything that is allowed and everything that is not; it is life, and we need to live it in a bright and colorful way, as we get it only once.