Lena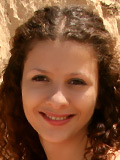 From:
Age at first shoot: 19
Height: 160 cm
Weight: 48 kg

We are twins...

Hello! We are Tanya and Lena and now we want to tell you a little about us and our lifestyle! So, we are 19 y.o. and we was born in the same day, because we are twins! We are first and unique twins at NuDolls.com, so you have to pay maximal attention to our photosessions!

We are twins and we are very similar, for sure! We have similar hobbies and passions! We finished our school and now we are students. Not like every student, we have a lot of free time! During this time we like to visit night clubs or open-air shows, to skate and to ride horses! Yes, we like animals very much!

We love beautiful things, good and jewelry! Besides that, we like sport cars and interesting boys. We love flirt! We like to make men a fool, using our main property – we are twins! See you later! Bye!