Julia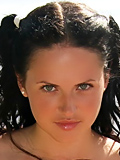 From:
Age at first shoot: 22
Height: 162 cm
Weight: 45 kg

Look at me!

Let me introduce myself, my name is Julia! I am a student and the subject I study is Psychology. This is because I like to understand people and how they think. This subject fascinates me and I think it always will.

I love to do many things to relax like watching films at the cinema, surfing the internet, social networks, shopping and dancing. I like socialising and have a lot of friends. We love to joke around and have fun together in our free time.