Irina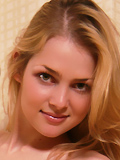 From:
Age at first shoot: 19
Height: 162 cm
Weight: 45 kg

What can I say?

I am a self-confident kind of girl and I have many ambitions for my future. I am a student at the moment and studying Tourism. I'm studying this because my main ambition is to the see the world. I would love to travel to the many countries I have read about. I find other people's culture very interesting. I want to go to the USA next.

I am a normal kind of girl too. I love to hang out with my girl friends and laugh and have fun. I love dancing, tennis and swimming and like what sport does to my body. I like my body to look fit and attractive. I like being photographed and love to see the photos of myself looking sexy and desirable.