Ira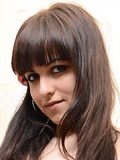 From:
Age at first shoot: 18
Height: 169 cm
Weight: 52 kg

Hello everyone.

I'm Ira and I've got lots of ways to entertain you. Sorry – that was what I used to say every day when I was working on a cruise ship in the Caribbean. Come to think of though, it is just as true now. On the ship I often had to be entertaining all day and a lot of the night too. So things have not changed all that much, have they?

I got used to giving everybody what they wanted. That was a good time with plenty of laughs, no strings attached and something different all the time. Now when I am in the studio I concentrate on doing the same thing for you. I have dozens of ideas about how to get you feeling good. Keep coming back to see what I've got for you next.