Inna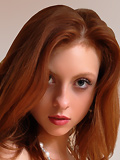 From:
Age at first shoot: 18
Height: 166 cm
Weight: 50 kg

A little story about me

Hello my name is Inna and I am 18. I now live in the capital city of Ukraine but I grew up in the south of Ukraine now. I am in my second year at the Academy. I study business because my ambition is to be very successful.

My career ambitions are in contrast to my hobbies I am a very creative person and I love making things. I like art and sewing. I would like to have my own business one day and maybe that business could be something creative then that would satisfy both parts of my personality.

I am a very determined person so I know I will achieve my ambitions one day. I am not scared of hard work!