Elena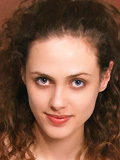 From:
Age at first shoot: 20
Height: 170 cm
Weight: 54 kg

Hello everybody, I'm Elena

I want to speak some sentences about myself.

I am a Kyivite, a native capital dweller. When I was 7, I went to school. I was always doing well at school. I was especially good at history but I also coped with the rest of the subjects.

While in school I often wondered what I would be in the future, what sphere of life I should choose. After a number of heated discussions with my parents and friends I decided to dwell my choice on history. And now I am a student of Kyiv University and study already the 3rd term in the University.

I think knowledge of history and foreign languages are necessary for my future job. I'm very sociable and it would be a pleasure for me to mix with many interesting people, to find out many new things, to become acquainted with different cultures of other nations of the world.