Diana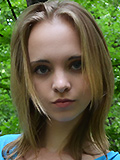 From:
Age at first shoot: 19
Height: 170 cm
Weight: 51 kg

Hello everybody.

My name is Diana and I like to think that I am very fit in every sense of the word. My secret is what I do every weekend. That is cycling. I like to get my head down and really go for it. There's nothing better than being flat out with my legs pumping away. That's where I get my practice in for my modelling assignments. It's the same kind of adrenalin rush. Sometimes I stay mounted for hours at a time. Once I get going I feel as though I never want to stop.

Now that I am modelling I don't have to. I get all the workouts that I need to keep me at the top of my game. Every time I get in front of the camera is another chance to go all-out for spectacular finish.