Carolina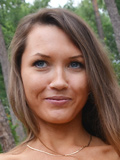 From:
Age at first shoot: 22
Height: 173 cm
Weight: 52 kg

It's great to meet you and thank you for looking me up.

My name is Carolina and I'm going to deliver the hottest package. It's coming specially for you. I know you are going to like it. In a way this is what I used to do.

Before I started modelling I was a motor cycle courier. Every day I would climb on to something hot and throbbing. Then I would set off to bring people something they were looking forward to getting. When I put it into their hand they were so pleased. So you see that things have not really changed all that much. The difference is that you don't have to wait in the house for me to turn up. I'll be with you any time you like. I'll come straight away.