Anna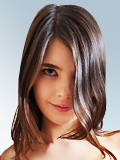 From:
Age at first shoot: 18
Height: 172 cm
Weight: 50 kg

Hi everyone

I am a very normal girl who likes to be close to nature, walking or enjoying long bicycle rides, outdoor games, meeting with friends, going to the cinema, watching DVDs, dancing, and cooking. I am always trying to improve myself by learning something new. I work as a hairdresser which I love because it is a very sociable job and I get to chat and laugh while I work.

I would describe myself as positive, optimistic, energetic, easy-going, romantic and understanding. I value people who can laugh at themselves - being too serious is boring. I believe we should all try to be as happy as possible!