Alina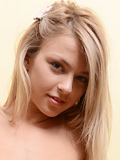 From:
Age at first shoot: 23
Height: 175 cm
Weight: 59 kg

Hello all!

It's Alina here. I want to tell you a few things about myself so that you will get to know me better. I won't tell you everything because there are some things a girl like me is shy about mentioning. I have quite a lot of secrets. But when we get to know each other better I will whisper some of them to you. Maybe you can guess a few when you look at my films.

My hobby is juggling. I am really good at it. I can handle a whole lot of balls at once. People are amazed when they watch. They are always shouting out for more and I do my best to give them what they want. I love entertaining in public. Sometimes I do it in streets and parks. As long as my audience is happy I am satisfied.