Alex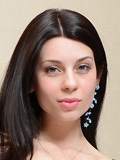 From:
Age at first shoot: 19
Height: 172 cm
Weight: 58 kg

Thanks for visiting my page.

It's Alex here. I've got so much I want to tell you and I hope we will be great friends. Feel free to look in on me any time you like. I like that. You'd never guess what I was doing this time last year.

I was a crew member on a yacht that was on a round-the-world voyage. It was owned by someone famous. I cannot tell you his name but he showed me all kinds of things that I had never even dreamt of. You wouldn't believe the lifestyle of the super- rich. For them anything goes and I mean anything! Now I am a lot more open-minded than I used to be. I try to bring some of that free and easy style into my erotic modelling? Do you think it shows?