Alex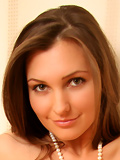 From:
Age at first shoot: 18
Height: 168 cm
Weight: 51 kg

Hello to you from me

Hello everyone I am Alex. I am a first year student at University in Kyiv. I love being a student as I like to learn but I also like to play! At this time in my life, having fun is the main thing for me! I love to have a crazy time with my friends.

I like to go dancing and to parties with my friends and on holidays too. I love the beach and there are so many countries I would like to see and travel to. I hope that one day I will get do this - see the world I mean. I like learning languages and I think I am quite good at this so maybe one day I will work in a foreign country.

Bye bye.